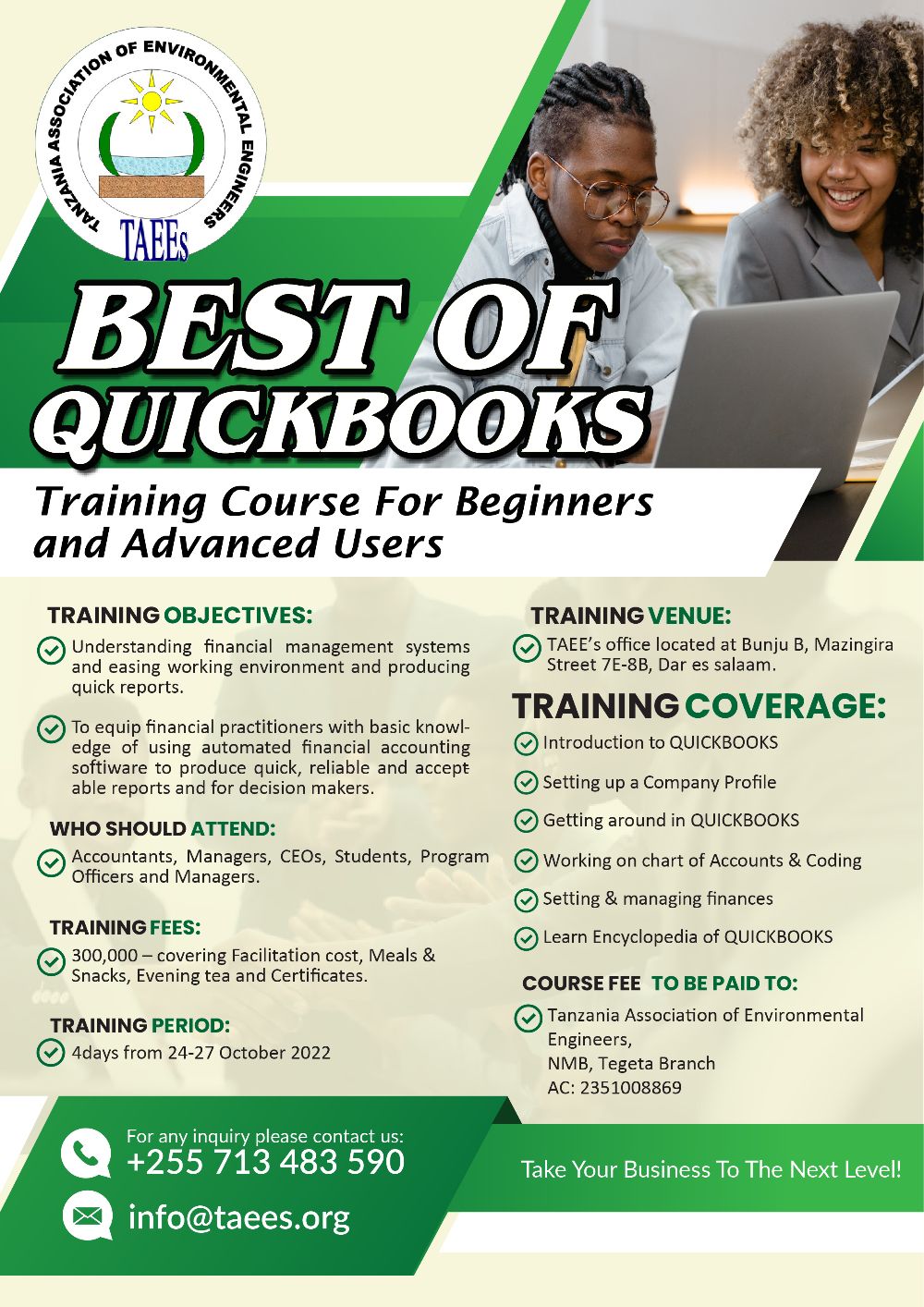 Training objective
Understanding financial management systems and easing working environment and producing quick reports
To equip financial practitioners with basic knowledge of using automated financial accounting software to produce quick, reliable and acceptable reports and for decision makers.
Date: 4 Days from 24th-27th October 2022
Venue: TAEE's office located at Bunju B, Mazingira Street 7E-8B, Dar es Salaam
Who should attend:
Accountants, Managers, CEOs, Students, Program Officers and Managers.
Target Coverage:
Introduction to QUICKBOOKS
Settings up a Company Profile
Getting around in QUICKBOOKS
Working on chat of Accounts & Coding
Settings & managing finances
Learn Encyclopaedia of QUICKBOOKS
Course Fee
Course fee is TZS 300,000 to cover training fee, meals and refreshments as well as accredited Certificate.
Course fee to be paid to:
Tanzania Association of Environmental Engineers,
NMB, Tegeta branch
AC: 2351008869
Please click link below to start your registration
Register Workshop
For more information contact us via:
Mobile: +255713483590
Email: info@taees.org